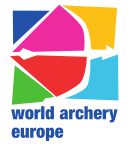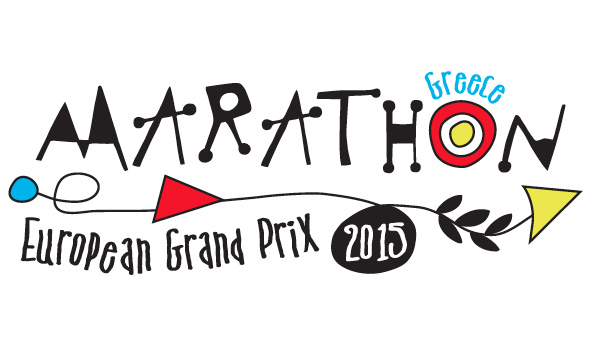 24-03-2015 - 28-03-2015
European Grand Prix Leg1 and EG CQT
24 Mar 2015
08:30-11:30
Official practice and equipment inspection RM & CW
12:00-13:00
Teams Manager Meetings (hotel)
14:00-17:00
Official practice and equipment inspection RW & CM
18:30-19:00
Opening Ceremony (hotel)
25 Mar 2015
Qualification Rounds
Ranking Round Recurve Men & Compound Women
08:00-08:30
Ranking Round Recurve Men & Compound Women Warmup
08:30-12:00
Ranking Round Recurve Men & Compound Women
View Individual Results
View Team Results
12:00-12:15
Shoot off for 8th place, if any (ONLY for EGP)
Individual Matches
12:30-12:45
1/48: RM warmup
12:45-13:30
1/48: RM
Qualification Rounds
Ranking Round Recurve Women & Compound Men
14:00-14:30
Ranking Round Recurve Women & Compound Men Warmup
14:30-18:00
Ranking Round Recurve Women & Compound Men
View Individual Results
View Team Results
18:00-18:15
Shoot off for 8th place, if any (ONLY for EGP)
26 Mar 2015
Individual Matches
07:30-08:00
1/48: RW warmup
08:00-08:40
1/48: RW
08:40-09:20
1/24: RW
09:20-10:00
1/16: RW
10:30-11:00
1/24: CM, RM warmup
11:00-11:40
1/24: CM, RM
1/16: CM, RM warmup
11:40-12:20
1/16: CM, RM
11:40
1/8: CM, CW, RM, RW warmup
12:20-13:00
1/8: CM, CW, RM, RW
1/4: CW warmup
13:00-13:40
1/4: CW
1/4: CM, RM, RW
13:40-14:20
1/2: CM, CW, RM, RW
Team Matches
15:00-15:30
1/8: RM, RW warmup
15:30-16:10
1/8: RM, RW
16:10-16:50
1/4: RM, RW
1/2: CM warmup
16:50-17:30
1/2: CM
1/2: RM, RW
Bronze: CM, RM warmup
Gold: CM, CW, RM warmup
17:30-18:10
Bronze: CM, RM
Bronze: Recurve Women Team
Estonia (EST) - (ITA) Italy
Gold: CM, CW, RM
Gold: Compound Women Team warmup
Gold: Compound Women Team
Turkey (TUR) - (GRE) Greece
Gold: Recurve Women Team
Greece (GRE) - (GEO) Georgia
27 Mar 2015
Team Matches
08:00-08:30
1/8: CQTM, CQTW warmup
08:30-09:00
1/8: CQTM, CQTW
09:00-09:30
1/4: CQTM, CQTW
09:30-10:00
1/2: CQTM, CQTW
10:00-10:30
Bronze: CQTM, CQTW
Gold: CQTM, CQTW
Individual Matches
11:00-11:30
1/16: CQTM warmup
11:30-12:10
1/16: CQTM
1/8: CQTW warmup
12:10-12:50
1/8: CQTW
1/8: CQTM
12:50-13:30
1/4: CQTM, CQTW, SQT
13:30-14:10
1/2: CQTM, CQTW, SQT
14:10-14:50
Bronze: CQTM, CQTW, SQT
Gold: CQTM, CQTW, SQT
Team Matches
15:20-15:50
1/8: RX warmup
15:50-16:20
1/8: RX
16:20-16:50
1/4: RX
1/2: CX warmup
16:50-17:20
1/2: CX
1/2: RX
17:20-17:50
Bronze: CX, RX
Gold: CX, RX
28 Mar 2015
08:00-13:00
Practice on the practice field for Medal Matches
Individual Matches
10:30-11:00
Bronze: Compound Women
CHRONOPOULOU Aikaterini (GRE) - (GRE) TSAKIRI Anastasia
11:00-11:30
Gold: Compound Women
BOSTAN Yesim (TUR) - (POL) SZALANSKA Katarzyna
11:30-12:00
Bronze: Compound Men
HANSEN Stephan (DEN) - (NOR) AAMAAS Njaal
12:00-12:30
Gold: Compound Men
VAVRO Mario (CRO) - (TUR) ELMAAGACLI Demir
12:30-13:00
Bronze: Recurve Women
SARTORI Guendalina (ITA) - (ITA) TONETTA Elena
13:00-13:30
Gold: Recurve Women
VIOLI Sara (ITA) - (ITA) MANDIA Claudia
13:30-14:00
Bronze: Recurve Men
MANDIA Massimiliano (ITA) - (ITA) MORELLO Marco
14:00-14:30
Gold: Recurve Men
PASQUALUCCI David (ITA) - (UKR) IVASHKO Markiyan
14:45-15:45
Award Ceremony
20:30-24:00
Closing Party
Individual Events
Qualification Round
Brackets
Rankings
Recurve Men
Recurve Women
Compound Men
Compound Women
EG Final Qualification Tournament - Men
EG Final Qualification Tournament - Women
Team Events
Qualification Round
Brackets
Rankings
Recurve Men Team
Recurve Women Team
Recurve Mixed Team
Compound Men Team
Compound Mixed Team
EG Final Qualification Tournament Men Team
EG Final Qualification Tournament Women Team
Other Informations
Complete Result Book
Medal List
Medal Standing
&nbsp
&nbsp
Participants
By target
By country/club
By name
Statistics
By country/club
By Event
European Games assigned quotas
Schedule for Finals - Saturday 28/03/2015
Schedule for 24-25-26-27/03/2015
Team Managers Meeting Information Booklet - NEW
Scorecards Qualification Round RM & CW
Scorecards Qualification Round RW & CM
Use the menu above to discover Competition results and to find the rank of an archer.
IANSEO Core Group
What is Ianseo? Ianseo is a software for managing the results of an Archery Tournament; it is an Open Source Project developed thanks to the Italian Archery Federation's financial support, that decided to freely distribute it in whole Europe. Translated in several languages, Ianseo is the most up to date and advanced program in the World, integrating all the World Archery rules. It has evolved into a comprehensive management of an Archery Tournament as a whole: from accreditation of the athletes and officers to every kind of printouts utilities, from network and online integration to FOP design.
Ianseo & Ianseo Team
I.A.N.S.E.O. is also the most expert working group on Archery Events management and organization. The first experiences of the components of the group were back in the seventies, but in these latest years (the group is existing as a team since 2006) Ianseo Team has been more and more involved in many of the biggest events in the world: Olympic Games, World Championships, European Championships, Grand Prix, World Games, Universiads, University Championships, World Archery Festival and several National Italian Events. It is the official Result Team for Fitarco (Italian Archery Federation), World Archery Europe and World Archery Events.